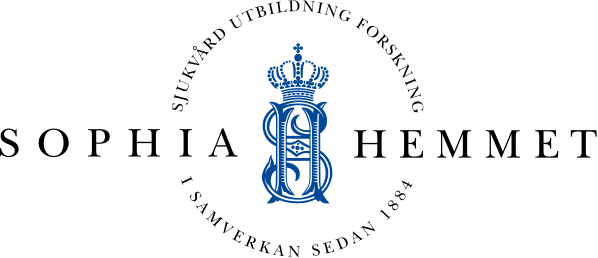 ABOUT
Sophiahemmet Hospital provides highly-specialized medical care to all patients and has contracted over 350 specialists in a variety of specialty areas with approximately 50 independent healthcare providers. At Sophiahemmet, a physician will be assigned specifically to you to manage your care throughout the entire period; otherwise known as a patient-assigned physician.
Sophiahemmet strives to provide the highest quality of service and care by placing a clear focus on patient safety. This same approach has transcended our activities since Sophiahemmet was founded in 1889.
BRIEF
Design and build a website for one of Sophiahemmet's clinics – The Ear-Nose-Throat Clinic.
There is no visual identity for Sophiahemmet currently in digital channels. Please suggest a direction of identity for us to review.
AREAS OF WORK
– Research & insights
– Digital & experience strategy
– Identity design
– Web design
– Website
TEAM
Stefan Leijon – Creative director & Designer
Michell Niemistö – Web designer & Developer
Fredrik Laason – Developer
Marcus Weiderstål & Caroline Picher – Project managers
MY SOLUTION
The work started with a combination of interviews, desktop research and collecting current, physical material that would act as a moodboard for the digital identity.
I quickly came to the conclusion that the site needed different focus points depending on if you visited it using a phone or a desktop computer. I therefore moved the directions and a big "call button" to the top of the page in mobile view, since you are more likely to be on your way to the hospital if you visit the site using a phone.
Another realization was that Sophiahemmet has approximately 30 clinics, and this site is only for one of them. In order to give them more value for money, we created a WordPress multi-site solution, where they could easily replicate the site to all the other clinics. All these sites could then be managed from one, central login. (The marketing department)
The pages can naturally be administered by each clinic, but as the integrity of Sophiahemmet's brand is high, the marketing department needed to be the central point of administration.
The work with these pages are ongoing as there are regularly new features or needs that arise.
The work on these pages led to the project of designing and building the site for the whole hospital a few months after this delivery.
Visit https://oronkliniken.se to see the result.